Create Always Up-To-Date Spreadsheet Charts with Ease
Charts are the cornerstone of a good presentation and an irreplaceable analysis tool. In Visyond, charting is simple and fast - charts in presentations are linked to your model and are automatically updated and synced when changes are introduced to the source spreadsheet.
Click to see more

Speed-up the Creation of Charts

Simplify and speed-up the creation of charts with Visyond's intuitive interface
Pick from a wide variety of chart types - from familiar Bars and Pies to Waterfall charts
Export charts or place them inside Visyond's presentation instantly

Click to see more

Customize Charts Easier

Customize charts' appearance and colors and get better data visualizations
Easily group data sets and organize data within the chart

Click to see more

Forget About Manual Updates

Charts are always in sync with multiple presentations and the spreadsheet so you do not need to worry about manual updates and chart maintenance every time the data changes.
Get started in minutes
A flexible and familiar spreadsheet interface that is cross-compatible with Excel
Low entry barrier - Visyond is easy to use and learn
Full transparency and control over your data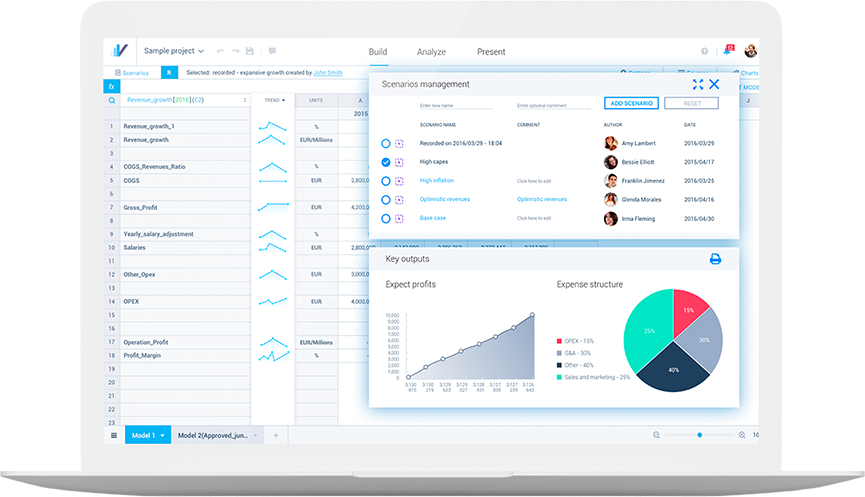 play_arrow
Find out how to improve your decision-making process today
request a demo