Structured Data Input and Consolidation
You no longer need to create multiple spreadsheet templates, manually distribute it among stakeholders risking accidental layout and formula changes and spending long hours auditing the spreadsheets once you've received them back with data.
Click to see more

Templating in Visyond

You can share only specific cells you want stakeholders to contribute data to by simply selecting the cells and inviting collaborators to edit them. Every time you invite a contributor (e.g., a colleague in a department or subsidiary), Visyond creates a clone of the worksheet with a name you assign.

learn more

Click to see more

Consolidating Data In Visyond

Once contributors have completed the data entry, you can consolidate information with one click - Visyond will create a consolidated worksheet where, by default, each cell is the summation of all the corresponding cells in the Contributors' worksheets.
Get started in minutes
A flexible and familiar spreadsheet interface that is cross-compatible with Excel
Low entry barrier - Visyond is easy to use and learn
Full transparency and control over your data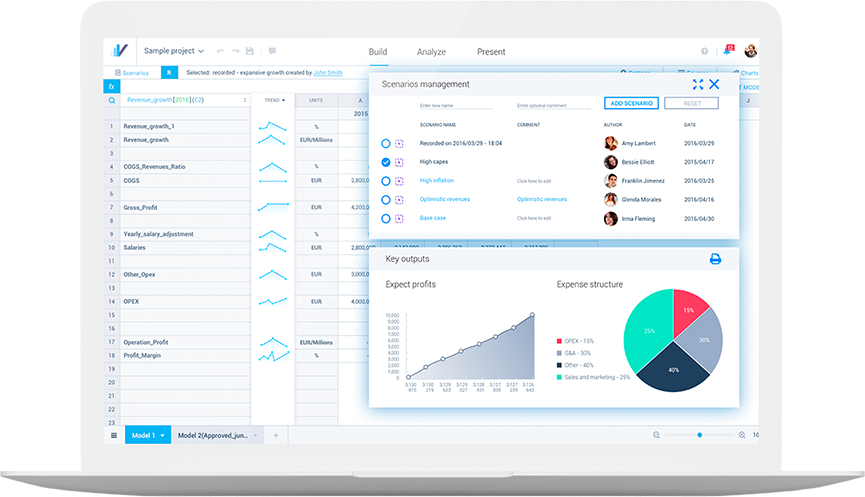 Find out how to improve your decision-making process today
request a demo