Share Only What Collaborators Or Clients Need To See
Visyond allows you to communicate more efficiently while avoiding data leaks. It removes the need for emailing spreadsheets, back-and-forth copy-paste between PowerPoint and Excel or any other visualization tools.
Click to see more subdirectory_arrow_left

Manage Access Level

You can share the whole project, certain worksheets or only specific parts of a worksheet, whole presentations or specific slides without exposing any other data, conversations, attachments or calculations. With this, data gathering and consolidation is much faster, safer and less prone to errors, unwanted changes and accidental data leakages.
Get started in minutes
A flexible and familiar spreadsheet interface that is cross-compatible with Excel
Low entry barrier - Visyond is easy to use and learn
Full transparency and control over your data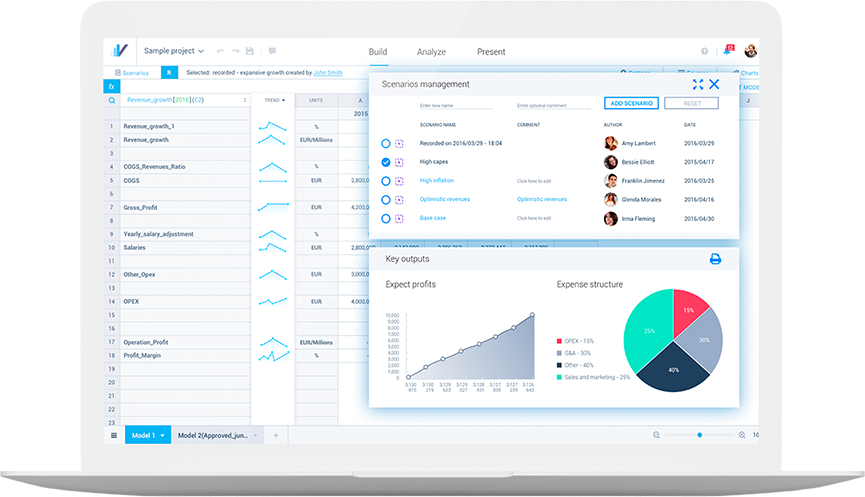 Find out how to improve your decision-making process today
request a demo