Automate Excel Reports with Interactive & Secure Real-Time Presentations, Financial Data Visualization and Reporting
Create insightful interactive financial data visualizations powered by Visyond's spreadsheet calculation engine. Empower each collaborator to test assumptions only on information they are authorized to see or interact with.
https://www.youtube.com/embed/mIOudZrtVRs
Quickly create powerful visualizations

Enable stakeholders to answer questions on-the-fly

Securely test assumptions in real time
I have finally full control on the source and impact of any assumptions, and can confidently answer what-if questions with a few clicks.

Visyond has greatly improved my productivity by reducing time spent on spreadsheet analysis, presentations and updates by more than 80%. This allowed me to focus on business impact rather than the intricacies of modeling I had to deal with in Excel.

When I use Visyond I see my accuracy and ability to answer questions about my work go up. I can do more and have peace of mind.

Since we use Visyond, everyone, regardless of their skill level, can ask deeper questions to our models and prepare more informative reports in real time.
Get started in minutes
A flexible and familiar spreadsheet interface that is cross-compatible with Excel
Low entry barrier - Visyond is easy to use and learn
Full transparency and control over your data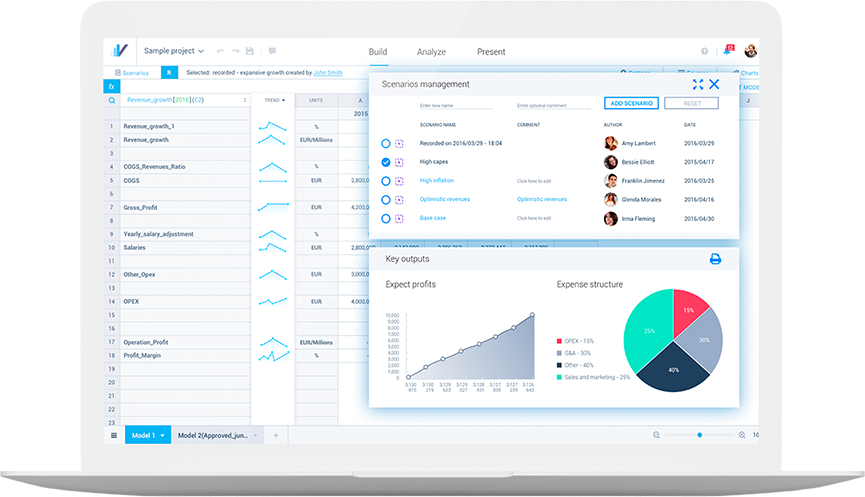 play_arrow
Find out how to improve your decision-making process today
request a demo