Make Fast and Accurate Decisions with Visyond's Collaborative Decision Making Software
Get what no other spreadsheet-based technology stack can give you. Anywhere you are, on any platform.
Planning automation
Quick adoption
Secure collaboration
Error reduction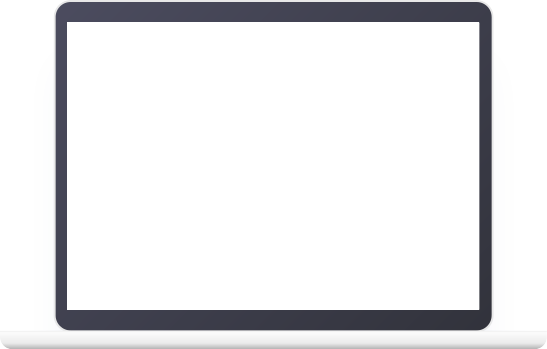 https://www.youtube.com/embed/q8WLu0gHzFE
https://www.youtube.com/embed/re6E106dISo
Why Visyond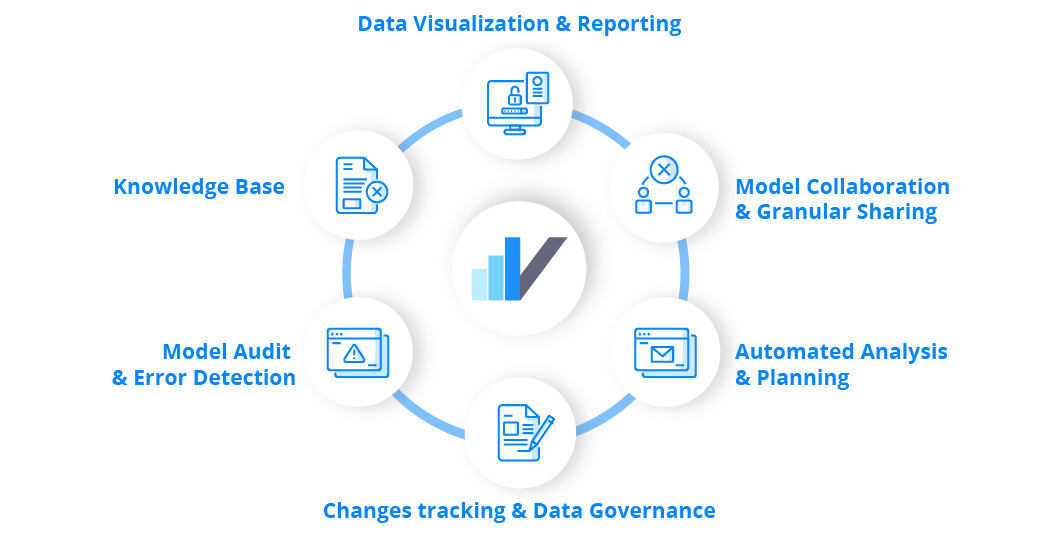 As a decision maker, your time is limited to collect reports within your organization and combine them into the big picture. With Visyond's decision making software this is no longer unpredictable - especially when your company's future is at stake.
Enter Visyond
Revolutionize The Way You Access Key Information

Visyond connects disparate data points among spreadsheets and displays the information to support your decision making:

Secure confidential information to be viewed only by authorized users
Test assumptions in real time
Run analysis at an unprecedented speed and accuracy

Securely Handle Your Data

Avoid data leakages and safeguard your sensitive information with Visyond's innovative selective sharing
Expose only what each collaborator should see or interact with - certain worksheets, reports or individual slides in presentations

Focus on What Matters and Never Lose Critical Information

Visyond is cloud-based (or on-premise) so you never lose information
Manage and transfer team knowledge easily (no more spreadsheets kept on someone's desktop)
Reduce dependency from the model creator by enabling collaborative analysis and stress testing through interactive presentations and calculators
Never break formulas or lose your teams' work and track their input and changes

Save Time When Requesting Analysis and Reports

Visyond's auto-analysis tools automate routine tasks that would otherwise require expensive software, add-ons or error-prone lengthy manual setups

Create Multiple Scenarios and What-If Analysis On-The-Fly

Add multiple assumptions without overwriting to any cell and combine them in scenarios
Have as many scenarios as you like without the chaos of multiple files and model versions
Visualize and compare all the scenarios with in real time
Retrieve supporting documents instantaneously from inside the cell
As Featured In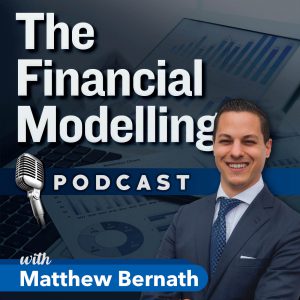 'Cloud-based financial modeling platforms' (Ep. 44)
Get started in minutes
A flexible and familiar spreadsheet interface that is cross-compatible with Excel
Low entry barrier - Visyond is easy to use and learn
Full transparency and control over your data
Request Demo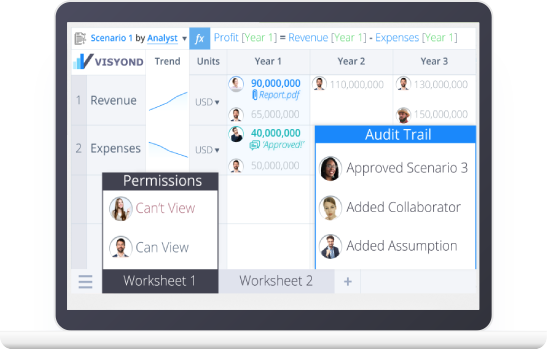 play_arrow