Financial Data Analysis Software - Secure and Automated Spreadsheets to Simplify Your Workflow
As a finance professional, using traditional spreadsheets for budgeting, forecasting, and financial modeling can only eat away your time in building dashboards and auditing the reports. As the financial industry accelerates, you need better financial data analysis software to spend minutes instead of days and avoid costly mistakes - Visyond.
https://www.youtube.com/embed/mIOudZrtVRs
Save up to 80% of time on routine tasks

Reduce average cost by $420 per employee/month

Significantly reduce errors
I have finally full control on the source and impact of any assumptions, and can confidently answer what-if questions with a few clicks.

Visyond has greatly improved my productivity by reducing time spent on spreadsheet analysis, presentations and updates by more than 80%. This allowed me to focus on business impact rather than the intricacies of modeling I had to deal with in Excel.

When I use Visyond I see my accuracy and ability to answer questions about my work go up. I can do more and have peace of mind.

Since we use Visyond, everyone, regardless of their skill level, can ask deeper questions to our models and prepare more informative reports in real time.
Get started in minutes
A flexible and familiar spreadsheet interface that is cross-compatible with Excel
Low entry barrier - Visyond is easy to use and learn
Full transparency and control over your data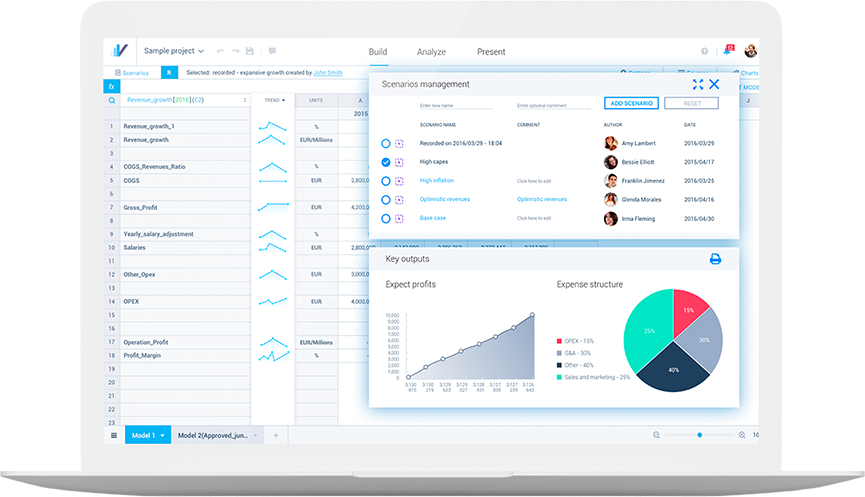 play_arrow
Find out how to improve your decision-making process today
request a demo