Risk Management Software for Banks - Better Lending Decisions, Higher Portfolio Profitability
As a banking professional, you might often face these key challenges: ad-hoc model preparation & auditing requires inadequate time, lack of tracking & control over data changes and inputs, manual stress-testing and workflows, and having supporting information scattered around in endless threads of back-and-forth emails.
https://www.youtube.com/embed/mIOudZrtVRs
Save up to 80% of time on routine tasks

Reduce average cost by $420 per employee/month

Significantly reduce errors
I have finally full control on the source and impact of any assumptions, and can confidently answer what-if questions with a few clicks.

Visyond has greatly improved my productivity by reducing time spent on spreadsheet analysis, presentations and updates by more than 80%. This allowed me to focus on business impact rather than the intricacies of modeling I had to deal with in Excel.

When I use Visyond I see my accuracy and ability to answer questions about my work go up. I can do more and have peace of mind.

Since we use Visyond, everyone, regardless of their skill level, can ask deeper questions to our models and prepare more informative reports in real time.
Why Visyond?
Less Risk - More control over critical information
Fewer errors and higher productivity - Automated and standardized workflows
Better Customer Experience - Quicker turn-around and modern collaborative interface
Lower switching costs & quick time-to-value - Ready out of the box, compatible with legacy systems, does not require full-scale transition & can be adopted incrementally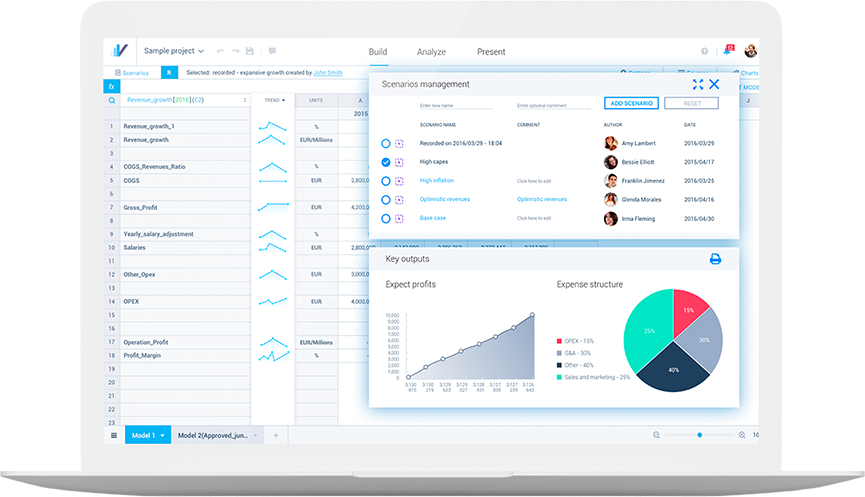 play_arrow
Find out how to improve your decision-making process today
request a demo