Watch Demos
Explore different solutions and use cases, and request a live demo if you want to take a deep dive into specific aspects of the platform
Solutions

Interactive Dashboards Driven by Your Spreadsheet

Securely share interactive, spreadsheet-driven dashboards, and empower collaborators to test scenarios in self-service mode without the risk of breaking the spreadsheet.

Automated Sensitivies and Monte Carlo Simulations

Get presentation-ready Sensitivities, Scenarios, and Monte Carlo Simulation with a few clicks.

Collaborative Scenario Planning, Budgeting & Forecasting

Manage and collaborate on assumptions, create and analyze scenarios on-the-fly.

Automated Pro-Forma Financial Statements

Generate always up-to-date, forward-looking financial statements from your spreadsheet. Just select relevant rows and columns, and Visyond will do the rest.
Frequently Asked Questions
Find answers to common questions about Visyond
Get Started Today
Cloud or on-premise platform and Excel add-in
Easy to use, no complicated menus to learn
Get started in minutes
Get Started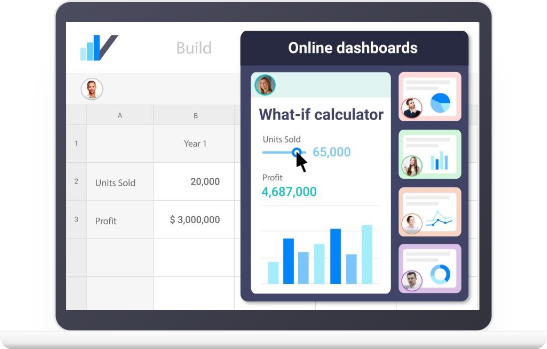 play_arrow