For Financial Modeling
Financial Modeling Software
You Wish You Had Yesterday
Get what no other spreadsheet-based technology can give you.
Do in minutes what takes you days now.
Planning automation
Quick adoption
Secure collaboration
Error reduction
https://www.youtube.com/embed/q8WLu0gHzFE
https://www.youtube.com/embed/re6E106dISo
Why Visyond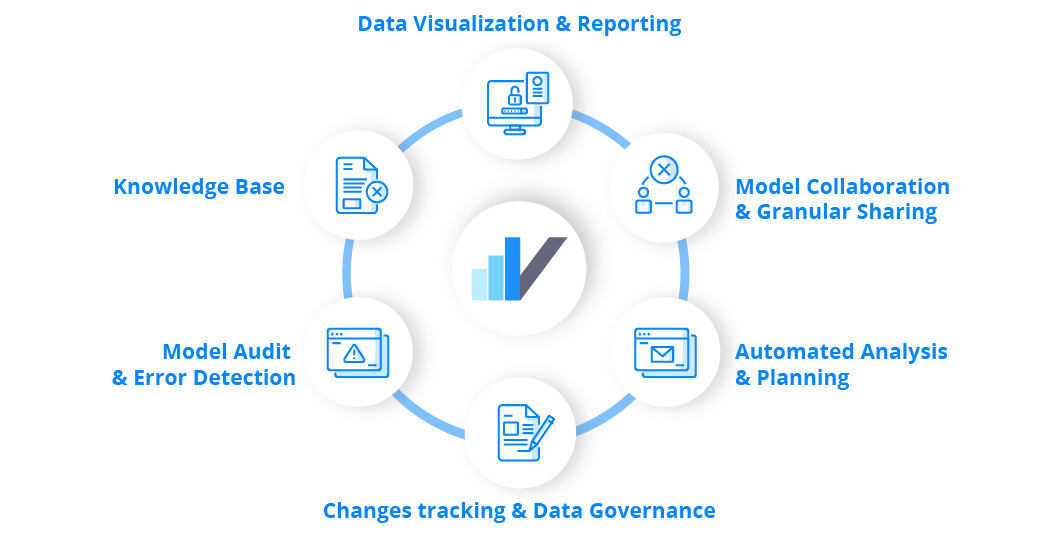 Visyond's Financial Modeling Software combines the best of both worlds: the flexibility and the look-and-feel of Excel and the structured approach to managing data characteristic of ERP systems.

With Visyond, you will be able to understand and visualize the structure of your financial models, save countless hours by automating routine analytical tasks, and present the results of your work in an impactful and interactive way, helping decision makers make better decisions, faster.
With Visyond, You Can
Visualize Key Drivers of Your Financial Models

Collaborative analysis automation.
Self-service stress-testing.
Risk management.

Automate and carry out, in minutes, analyses that used to take hours or days to prepare, without accidentally changing your collaborators' work or transferring data among multiple tools.

Empower collaborators to contribute their own analyses in self-service mode, without long manual setups and in the same environment where you carry out calculations and create visualizations.

Learn more

Visualize the impact of important cells
Answer 'what-if' questions and compare scenarios
Visualize the drivers that change between scenarios
Manage risk, run simulations and create forecasts
Slice and dice your data with customizable Pivots without additional data preparation
Share the results of your analysis with stakeholders via interactive dashboards, shielding them from sensitive or unnecessary information

Create, Compare and Analyze Scenarios On-the-fly

Collaborative scenario budgeting and forecasting.
Automated scenario planning.
Scenario management and audit trail.

Create and compare scenarios on-the-fly with just a few clicks during meetings or presentations, and quickly identify which business drivers change between scenarios.

Learn more

Switch between scenarios to visualize how changes affect KPIs without the risk of breaking the model
Answer 'what-if' questions and quickly compare scenarios with user-friendly interfaces
Visualize the drivers that change between scenarios
Share your insights with stakeholders via interactive dashboards, shielding them from sensitive or unnecessary information

Present Financial Models with Spreadsheet-driven Dashboards

Always up-to-date interactive dashboards.
Self-service 'what-if' calculators.
Stress-testing without touching the spreadsheet.

Create interactive, spreadsheet-driven calculators and dashboards, and share with each stakeholder only what they need to see or interact with.

Empower collaborators to test assumptions independently and self-serve on 'what-if' questions, while shielding them from sensitive or unnecessary information.

Learn more

Change assumptions and visualize how changes affect KPIs
Don't worry about introducing accidental errors since changing data on the dashboard does not change the model

Decide Who Sees and Interacts with Specific Worksheets and Dashboards

Secure data sharing and IP protection.
Granular access control.

Make collaboration easier, safer and less error-prone. Eliminate the risk of accidental changes and data leakages by sharing only specific worksheets, reports and interactive dashboards with specific people.

Learn more

Have better control over information flow and data privacy
Shield specific collaborators from sensitive or unnecessary information
Empower stakeholders to self-serve on 'what-if' questions without interacting with the spreadsheet directly
Simplify data gathering by sharing data-entry worksheets with collaborators without having them see the rest of the spreadsheet

Understand Model Structure, Detect Errors and Anomalies

Financial modeling and auditing.
Error root cause analysis.
Bird's-eye view of model structure.

Save countless hours of tracking errors in the spreadsheet. Visualize model structure, detect errors and potential data inconsistencies in real time, and easily understand formulas.

Learn more

Instantly identify errors, their propagation chain and root cause, and navigate precedent and dependent cells
Understand spreadsheet structure with natural language formulas
Make your financial models easier to explain

Track What Is Happening in Your Projects

Data governance and audit trail.
Collaboration without overwriting data.
Data gathering without version chaos.

Track changes and collaborate across multiple departments and workstreams in a single secure environment connecting decision makers, analysts, modelers, consultants, clients and prospects.

Learn more

Multiple assumptions can coexist in the same cell. The last added value does not overwrite the existing ones. Nobody, including the project owner, can modify data entered by others
Multiple collaborators can work on the same project, and Visyond will track and report who added which assumptions, when and why
Share only specific worksheets, reports and dashboards with specific people for better control over information flow and data privacy

Organize Assumptions, Documents and Conversations In Cells

Single source of truth and knowledge management.
Model documentation at your fingertips.
Data sharing without external tools.

Establish a single place to store all your spreadsheet data - changes, assumptions, documents and conversations - in the same environment where you carry out calculations, analyses and visualizations.

Learn more

Add supporting documents, attachments and comments directly inside the relevant cells so you can easily retrieve them and know who provided them
Automatically document the model as you and your collaborators work on it
As Featured In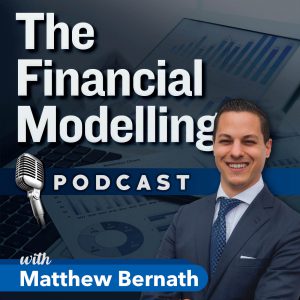 'Cloud-based financial modeling platforms' (Ep. 44)
Financial Modeling Software for Remote Work
A flexible and familiar spreadsheet interface that is cross-compatible with Excel
Low entry barrier - Visyond is easy to use and learn
Full transparency and control over your data
Request Demo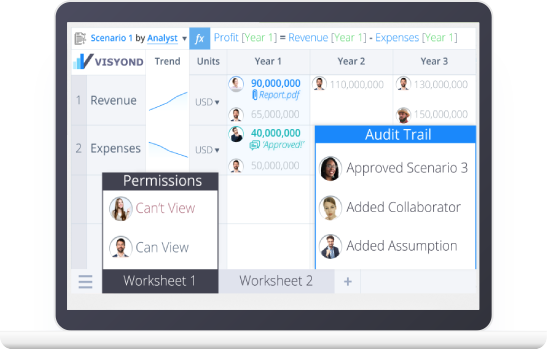 play_arrow